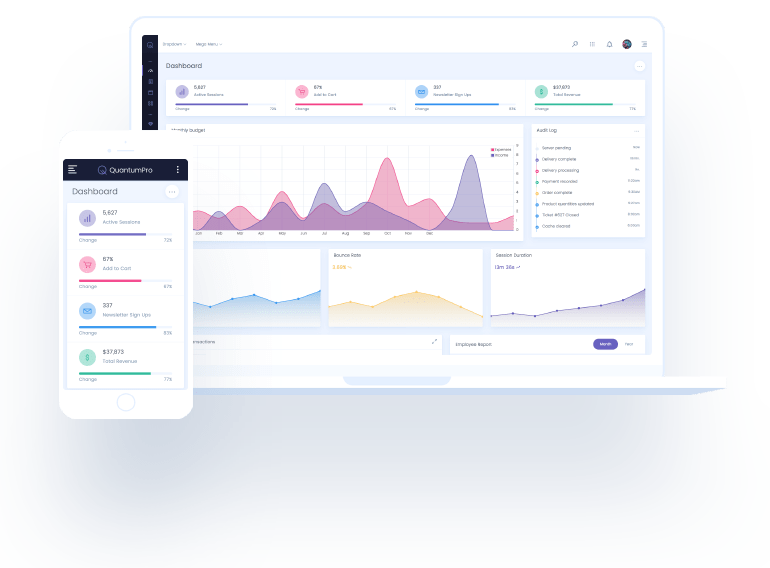 What makes A Well Implemented HCM System a Necessity for any organization?
Human Capital management is basically a technique of staffing of employees which perceive people as Assets to calculate the current costs and to improve the future costs through best investment opportunities. Organization needs to take each and every step perfectly to acquire abilities and skills for providing best chances to employees for maximizing their contribution in the progress of an organization.
Human Capital Management (Web Based) is designed to maximize organizational efficiency by ensuring workflow accuracy and minimizing time issues. Human Capital management is considered a part of enterprise resource planning (ERP) to get maximum advantage from its advanced functions.
Some of the core steps which need to be kept in mind while developing Human Capital Management software are workforce planning, competency and performance management, training and education, compensation time, expense and time management, Hiring strategy and reporting and analytics.
Modules necessary in Human Capital Management System
Some of the modules which are considered necessary for Human Capital Management System are:
Human Resource Management
Talent Management
Workflow Management and Analytics
Absence Management and Time Tracking
Payroll Management
Recruitment Process Management
Organizational Management
Most Noticable Pros. Of Human Capital Management
A well designed human resources systemoffer lot of benefits which work as a source of organization progress. Right and authorities are specified for each and every specific user and managers have the option to evaluate their teams. Some benefifical features are:
Automation and streamlining of day to day activities and tasks
Centralized management through single database system
Accurate reporting with analytics
Employee performance management through accountability system
Stramline flow of payroll procedures
Effective workforce management
Human Capital Management system offers centralized data of employees to the managers through an interface which makes it easy to make administration level decisions. Top rated HCM systems also offer eace of customization for all the actions related to the employee management. Innoative advancements in HCM Software systems have minimized the issues of time management and ensuring accuracy in reports generation by avoiding data redundancy. Organizations which will make adaptation towards the best HR softwaresystem are definitely going to raise their economical graph to reach the dream place and will give tough time to their competitors.