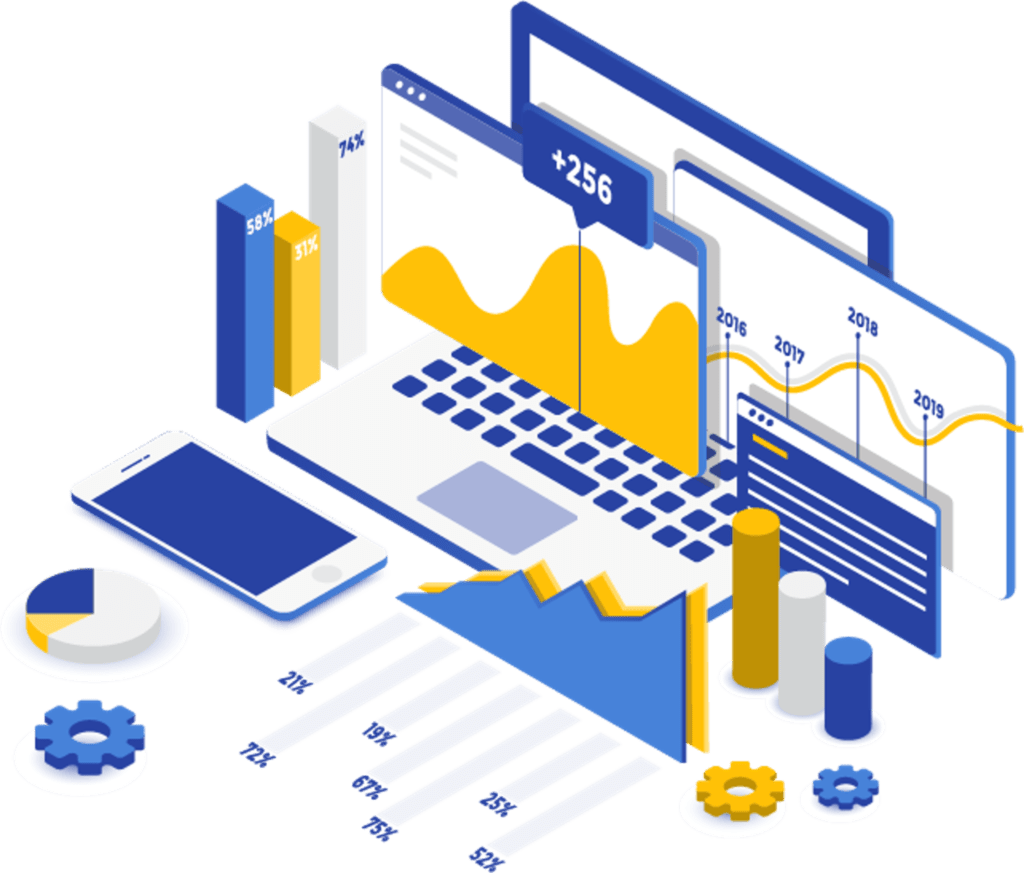 Reduce human efforts and Get Required output with AI Solutions in pakistan
Request Free Demo:
Mobile#: 923333331225
Email: sales@bilytica.com
We are a privileged generation to live in this era full of technological advances. Gone are the days when almost everything was done manually, and now we live in a time when machines, software, and several automatic processes are evolved to take a lot of work. In this sense, artificial intelligence has a special place in all the advances made today.
Artificial intelligence or AI is nothing more than the science of computers and machines that develop intelligence like humans. In this technology, machines can do some of the simples to complex things that humans need to do on a regular basis. As artificial intelligence systems are used day by day in our daily lives, it is not bad to say that our lives have also advanced with the use of this technology.
The world of AI
A great help for humans
Artificial intelligence systems are efficient enough to reduce human efforts in various areas. AI technology always helps us to perform various productive activities in the industry, many of them are using artificial intelligence to create mechanical slaves that perform various activities on a regular basis. Artificial intelligence applications help to get the job done faster and with accurate results. Chatbots solutions in pakistan helps Error-free and efficient worlds are the main reasons behind artificial intelligence. In recent years, many sectors have begun to use artificial intelligence technology to reduce human efforts and also to obtain efficient and faster results.
Widely used in banking and financial systems
It is a known fact that banks have numerous day-to-day activities that need to be done accurately. Most activities require a lot of time and effort on the part of employees and, sometimes, there is also the possibility of human error in these activities, so to speak. Some of the jobs that banks and financial institutions handle are investing money in stocks, financial operations, managing various properties, etc.
With the use of Artificial intelligence solutions in Pakistan Arabia in these processes institutions can achieve efficient results in a quick response time. Customers are happy at all times, as they can get a fast service for all banking and financial needs.
With the strategic implementation of artificial implementation in the bank which helps them to focus on each client and provide them with rapid resolution.
Importance of AI in  medical science
Artificial intelligence has completely changed the way medical science was perceived a few years ago. With the help of Artificial intelligence solutions in Pakistan Arabia, medical science was able to create a personal virtual healthcare assistant. There are numerous areas in medical science where AI is used to achieve incredible value.
These are used for research and analysis purposes. There are also many efficient health care bots that are introduced in the field of medicine to provide constant health support to patients. The robots are effective to answer frequently asked questions and also to schedule appointments in rapid succession.
Addition to heavy industries Makes it Perfect
Artificial intelligence is used in the production unit in most large manufacturing companies. The AI system is used to give a specific shape to an object, move objects from one place to another, etc. This application is also used in the management of most companies to perform tasks efficiently with respect to their required time. AI Solutions in pakistan is used to store all records of an employee, it helps to deal with the crucial data of the company to stored and can be easily extracted at the right moment of decision making.
Request Free Demo:
Mobile#: 923333331225
Email: sales@bilytica.com